Systec GmbH introduces its new business partner
Offering expertise in the field of autoclave qualification and process validation 
Research, pharmaceuticals, life sciences and food: many laboratories rely on steam sterilizers, autoclaves or equipment where processes are monitored using pressure and temperature control. Thanks to our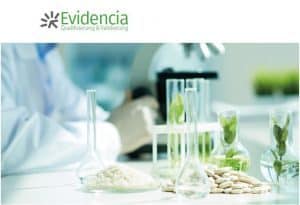 collaboration with Evidencia GmbH, we can now offer them the services of a strong team of technical experts.
As soon as a piece of equipment is part of a production process, it needs to be tested to ensure it is fit for use. Consequently, laboratory operators are required to have their equipment qualified at regular intervals to make sure that physical and chemical test systems are working properly and to ensure that their design and optimal efficiency are fit for purpose.
The company Evidencia GmbH produces GLP- and GMP-compliant documentation for the following:
Qualification of equipment and validation of processes
Requalification
Heat distribution report
Process evaluation
Calculations of F0 value
Consulting service
Trained technicians carry out the qualifications and validations on site using high-quality measuring equipment traceable to a national standard.
On request, the company can instruct a calibration laboratory accredited to ISO 17025 to carry out an "as found" and an "as left" calibration of the temperature loggers used. Evidencia GmbH maintains a quality management system in accordance with ISO 9001 to demonstrate that it meets the high quality requirements of customers from the fields of science and research, biotechnology, pharmacy, quality control and production.
New website of Evidencia GmbH
The new website of Evidencia GmbH provides information on the range of services offered and current events. The team headed by Managing Director and Industrial Engineer, Mathias Umbach, looks forward to answering any questions you may have.
Download the Evidencia Flyer from here.