New autoclave testing stations
Final Inspection Team has moved into its fully refurbished rooms
The rooms previously used by the shipping department were redesigned to meet the work requirements of the Final Inspection Team. A fair number of modifications were needed to achieve this. For example, the power lines, water and outlet pipes required for the testing had to be installed in the floor. Partitions were also erected to subdivide the room and the lighting was renewed.
The new partitioning has resulted in six spacious testing stations allowing the simultaneous inspection of twelve autoclaves. Each testing station is equipped with two lifting platforms which allow the inspector to raise the autoclave to working height. The necessary power and water outlets as well as measuring instruments are located behind each lifting platform and are arranged in a user-friendly manner. A standing desk with PC has been installed at each station to document the inspection.
Testing stations for autoclaves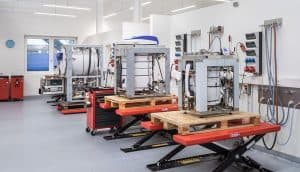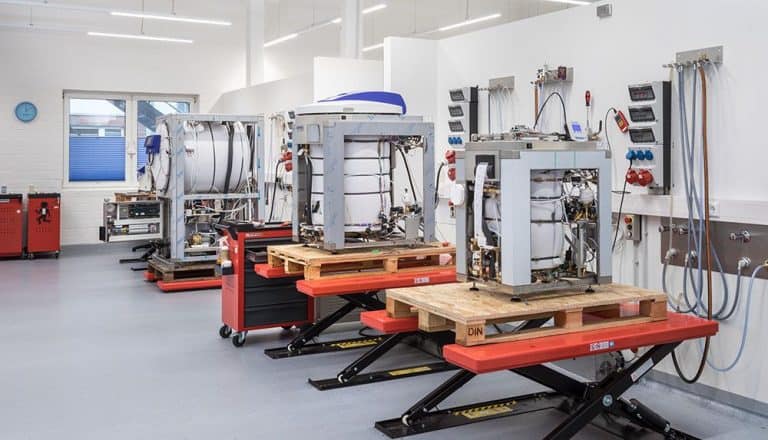 In addition, there is a seventh testing station specifically for Systec's largest autoclaves. This station allows the inspection of an autoclave with a chamber length of up to 2 m.
Another two workstations have been installed for the electrical wiring of the autoclaves and four workstations for the wiring preparation for this work. Wiring preparation involves the prefabrication of electrical components for the autoclaves, such as cable harnesses and electrical control boxes.
Do you search for the ideal autoclave? Then contact us!