Systec Mediapump – Dosing, diluting and dispensing
Fully automatic, quick and precise dosing, diluting and dispensing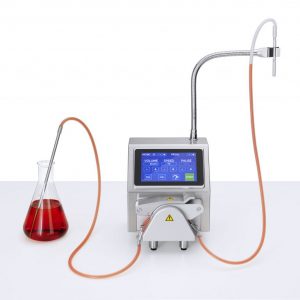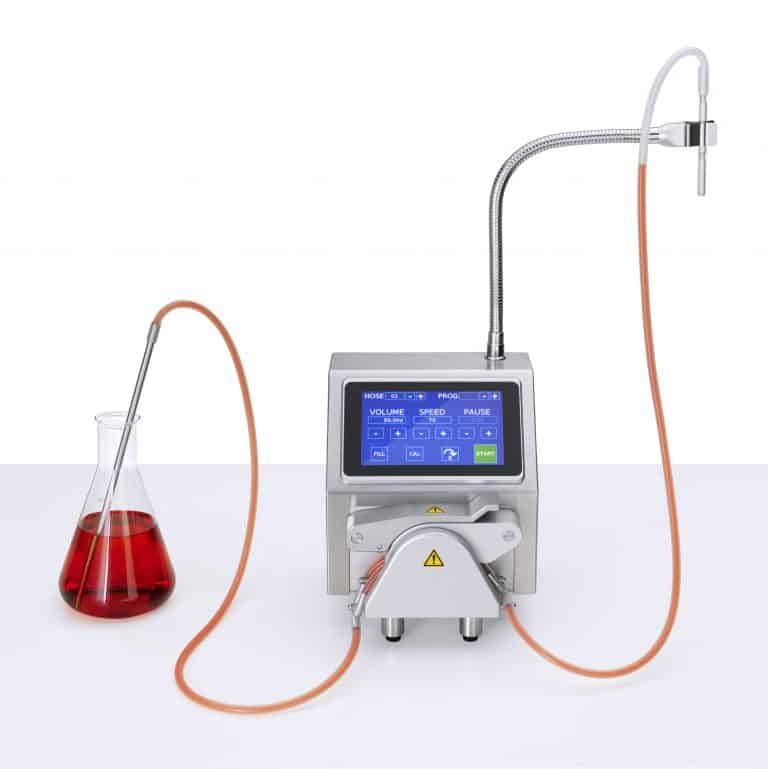 Systec Mediapump, the programmable multifunction pump for the manual or automated dosing of fluids, is available right now in a new and improved design. The performance of the electronically controlled peristaltic pump with its practical functionality and ease of operation speaks for itself.  The dosing volume can be set from 0.1 ml to 99,999.9 ml. The system works with an accuracy of ± 0.5 %, ensuring reproducible results thanks to its automatic calibration. Individually parameterizable programs are available in addition to the simple manual filling process.
A robust precision roller mechanism ensures the highest possible dosing accuracy even at high flow rates exceeding 3,000 ml/min, with the special roller head ensuring a continuous fluid flow with minimum pulsation. The Systec Mediapump is also particularly suitable for filling petri dishes with hot and viscous media.
Thanks to its well thought design, the Systec Mediapump can also be used as a component of automated processes. It offers a high degree of flexibility because different tube sets can be programmed and used reproducibly. A novel tube bed mechanism facilitates the task of changing the tube sets. All the functions are clearly laid out on the touchscreen of the Systec Mediapump together with the permanent display of the different parameters. Different languages and colour settings can be selected via the touchscreen.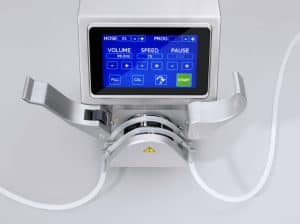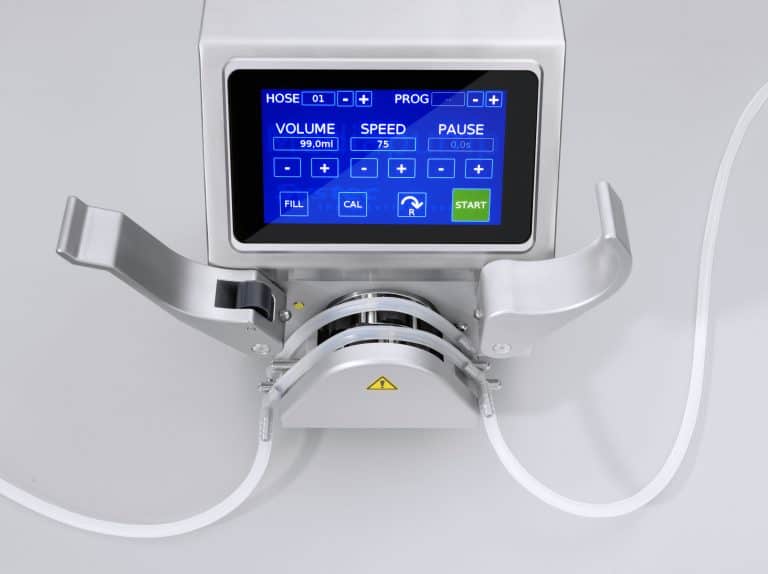 Features Systec Mediapump
The tube sets can be changed quickly thanks to the novel tube bed mechanism
Automatic calibration ensures reproducible results
Optimum handling for the user thanks to the clearly laid out operator panel
High quality industrial touch screen and smooth housing surfaces from stainless steel for effective wipe disinfection
Double roller pump head in conjunction with an optimized tube bed guarantees maximum precision (+/- 0.5%) and a long operating life for the tubes
Reverse function prevents media from gelling in the tube set if the pump is out of use for longish periods
Function for filling the tube at the start of the filling process
Start and stop function can be operated either by hand or foot switch
Fully flexible stand with holder for the discharge nozzle
Easy to service modular construction and compact design
Download of Systec Mediapump flyer here: Systec Mediapump Flyer
Ideal for the use with the Systec Mediaprep media preparators.